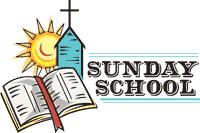 Sunday School at Silver Creek Reformed Church is held during the months of September thru May. 
Morning Worship Schedule
Sunday School: 9:00–9:45 a.m.
Coffee Fellowship: 9:40–10:00 a.m.
Sunday Morning Worship Service: 10:00–11:00 a.m.
Sunday School is provided for all ages.
•Primary: ages 3 through 4th grade
•Youth: 5th–8th grades
•High School: 9th–12th grades
•Adult Sunday School Class
Currently, Pre-School and Kindergarten are learning the stories of Scripture.  The remaining Primary students are working through the David C Cook Sunday School Curriculum, and they're diving into Scripture and looking at how it affects their lives in an age appropriate manner.
The Jr./Sr. high Sunday School class is going through a curriculum called Counter Culture. It is based on a book by David Platt. The students learn a Biblical/Christian Worldview and are challenged with how to engage the needs of this world. Areas which we are covering are poverty, marriage, racism, human trafficking, etc. If you are a junior or senior high school student we encourage you to come and join us Sunday morning at 9:00 in the youth room.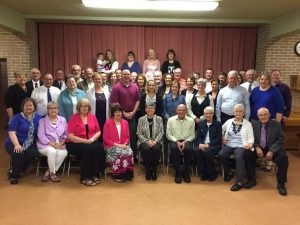 The Adult Sunday School class likes spending time together learning and talking about life and the Lord through discussions and Bible study.   They are currently studying 1 Corinthians, looking in-depth at God's message thru Paul to the Church in Corinth.  They are studying this book in order to take a look at the message to this early church regarding topics such as following Christ in a community of non-believers, Biblical knowledge and how it relates to our personal faith in Christ, and personal spiritual maturity.  Mainly, Paul's message to the church is one of focusing on the fundamentals of our faith and to not get lost and tied up in other things that may cause us to lose our focus, such as preferences in certain leaders and worship styles.  There are many topics covered in this book that directly relate to our Christian church today as well as our own personal walk with Christ. Along with their current Bible study, the Adult Sunday School Class has discussions each week on current topics in the church and the world in general.  They also share prayer concerns about themselves or others. The Adult class also provides the financial support for the video library at church.